Visit Our Dentist Office in Somers
Going to see the dentist should be easy on you, your family, and your wallet. We believe in effective, convenient, and comfortable dental care in a warm and inviting environment. Visit our Somers dental office and you'll see our difference right away.
Convenient Scheduling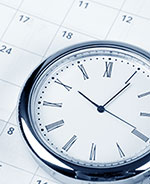 Your life is busy. We know and respect that, so we offer convenient scheduling options for you and your family. We want you to get the smile you deserve without taking up too much of your precious time. In fact, at Somers Smiles, there's no need to miss out on work or school. We have early mornings, late evenings, and select Saturdays available.
If you're struggling to get the whole family seen, take advantage of our family-block appointments. Everyone in the family can be seen back-to-back, so you don't have to drive back and forth to multiple appointments.
Your Somers dentist doesn't want you to suffer with tooth pain. So, if a dental emergency arises, or you experience dental trauma of any sort, call our office and we'll do everything we can to see you the same day. We set aside time in our schedule each day just for emergencies because we want to keep you happy, healthy, and pain-free.
Call Somers Smiles today to schedule your convenient appointment.

Comfortable Amenities
A dental office doesn't have to be cold and clinical; in fact, it should be warm, inviting, and comfortable. We've stocked our dental office in Somers, NY with a variety of patient amenities to help you feel right at home when you visit.
Complimentary Beverages
Office-Wide WiFi
Pillows & Blankets
TVs in Treatment Rooms
Ready for a whole new dental experience? Contact us today for your appointment.
New Patient Forms
In order to help streamline your visit, we invite you to download and print our new patient forms. Fill them out before your first appointment for a quick and easy check-in process.
For your convenience, you can download our new patient forms to fill out before your visit!